Deracheha is an initiative of Yeshivat Har Etzion
in partnership with the Israel Koschitzky Virtual Beit Midrash
and the Stella K. Abraham Beit Midrash For Women – Migdal Oz
Deracheha's
name was inspired by a
pasuk
in
Mishlei
: "
Deracheha darchei no'am, ve-chol netivoteha shalom
." "Her ways are pleasant ways and all her paths are peace."
In this pasuk, the Torah's ways are "her ways." Deracheha.org is the meeting point of the Torah's ways and a woman's.
Purpose
Jewish women, and our communities as a whole, need greater understanding of halachot pertaining to women.
Understanding Halacha has a positive impact on halachic commitment and practice, and raises the level of our communal discussion.
Halacha is a guide for living, rich in nuance and alive to its adherents. It is responsive to religious intuitions and spiritual aspirations. It is much more than a black or white bottom line.
Deracheha presents Halacha accurately and respectfully, in a woman's voice.
We explore a range of halachic voices as clearly and thoroughly as possible, leaving room for each reader to find a place within it.
We don't advocate, we educate. We are passionate about informing you about Halacha, without telling you what to think.
Read more about why we think its important for women to engage directly with halachic texts in our Introduction.
Goals
To grant women access to halachic discourse.
To build a community of learners.
To raise the caliber of halachic discussion and mitzva observance.
This Site
Our content grows regularly, with topics organized in four sections:
Concepts: Halachic Foundations

Constants: Daily Practice

Seasons: The Jewish Calendar

Passages: The Life-Cycle
For each topic, the IN BRIEF tab provides a summary.
The IN DEPTH tab presents guided source study and textual analysis to help readers understand the issues on a deeper level. By clicking on highlighted questions, readers access discussion of different perspectives on the issues, to help relate the sources under discussion to real life practice.
The SOURCES tab provides a source sheet to further facilitate learning.
Q&A contains common questions and answers.
The PODCAST tab provides an audio shiur and related episodes from our Kol Deracheha Podcast.
Our Ask and Q&A pages provide opportunities for visitors to the site to add to this discussion and learn from each other. Stay tuned for more interactive features to come…
Unless otherwise noted, site content has been drafted by Site Director and Head Writer Laurie Novick, and reviewed by at least one member of our editorial team and by Halacha Editor-In-Chief Rav Ezra Bick.
To learn even more about the thinking behind Deracheha, check out this video podcast with Aish Uk!
Deracheha Team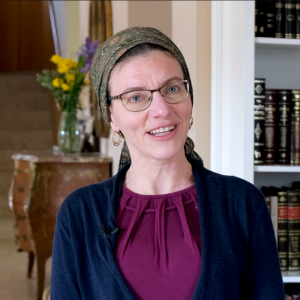 Laurie Novick, SITE DIRECTOR and HEAD WRITER
Laurie Novick, Director and Head Writer of Deracheha, has worked as a Yoetzet Halacha since Fall 5763 and teaches at Migdal Oz. Laurie is also a Yoetzet Halacha Fertility Counsellor, a member of a pilot cohort of Yoatzot Halacha who have received advanced training in fertility issues and Halacha and taught for many years at Nishmat. She has degrees in Bible, Jewish Education, and
Talmud
and has also done graduate work in Counseling.
More from Laurie: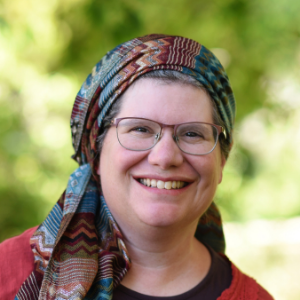 Ilana Elzufon, CONTRIBUTING EDITOR
Ilana Elzufon is a graduate of Yale University and was among the first Yoatzot Halacha. She spent several years in Toronto, where she was a popular teacher and lecturer. She has taught at Nishmat and other
midrashot
and is the editor of
Nishmat's English Yoatzot Halacha websites
. Ilana and her family live in Jerusalem.
More from Ilana: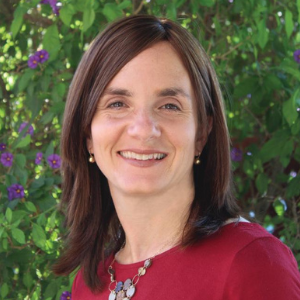 Shayna Goldberg, CONTRIBUTING EDITOR
Shayna Goldberg (née Lerner) teaches Halacha to Israeli and American post-high school students and serves as mashgicha ruchanit in Migdal Oz. She is a Nishmat Yoetzet Halacha, a frequent blogger for Times of Israel and the author of
What Do You Really Want? Trust and Fear in Decision Making at Life's Crossroads and in Everyday Living
(Maggid, 2021). Prior to making aliya in 2011, she worked as a Yoetzet Halacha for several New Jersey synagogues and taught Halacha at Ma'ayanot Yeshiva High School for Girls. She lives in Alon Shevut, Israel, with her husband, Judah, and their five children.
More from Shayna:
Ora Ziring, DIRECTOR OF DIGITAL CONTENT
Ora is a Yoetzet Halacha who has studied at Midreshet Lindenbaum, York University, the Graduate Program for Advanced Talmudic Studies, Nishmat and Migdal Oz. She has taught Gemara and Halacha in many places including Stern College, Emuna V'Omanut, The Women's Beit Midrash Program, Ulpana Orot and Midreshet Lindenbaum. She lives in Efrat with her husband Jonathan and five kids.
Thank you to everyone whose insights or support have helped bring this project to fruition.
Former Team Members: Rachel Weber Leshaw, DIRECTOR OF DIGITAL CONTENT; Sarah Davis Rudolph, EDITOR-AT-LARGE; Debbie Zimmerman, STAFF WRITER.
Special thanks to Colin Mackenzie of Mackenzie Solutions and Adena Fraser for XML consulting.
Leadership
Yeshivat Har Etzion
Rav Baruch Gigi, Rosh Yeshivat Har Etzion
POSEK
Rav Mosheh Lichtenstein, Rosh Yeshivat Har Etzion
POSEK
Rav Yaakov Medan, Rosh Yeshivat Har Etzion
POSEK
The Israel Koschitzky Virtual Beit Midrash
Rav Ezra Bick, Ram Yeshivat Har Etzion, VBM Director
HALACHA EDITOR-IN-CHIEF
Rav Reuven Ziegler, VBM Editor-In-Chief
SERIES EDITOR
The Stella K. Abraham Beit Midrash for Women – Migdal Oz
Rabbanit Esti Rosenberg, Rosh Beit Midrash Migdal Oz
ADVISOR
Rabbanit Esti Rosenberg established the Migdal Oz Beit Midrash for Women in 1997 and has served as the Rosh Beit Midrash since its establishment. Prior to Migdal Oz, she served as Rosh Beit Midrash of the Midreshet Lindenbaum Israeli Program. She holds a B.A. from Hebrew University in Hebrew Literature, and is a graduate of Michlalah Jerusalem in Tanach Studies. She is an active member on the board of Bnei Akiva, a mother of seven, and lives in Alon Shvut.
Supporters
Deracheha is supported by a grant from the Arev Fund.
FOUNDERS
Anonymous
The Adlerstein Family
Drs. Isaac and Etta Novick, in memory of Maria Siegelstein and Miriam Novick
Lynn Sykes, in memory of Gene Sykes
The Silverman Family, in memory of Mrs Anita Hirsch Silverman ob"m
PILLARS
Anonymous
Daniel Adlerstein
David Adlerstein
Elise Peter-Apelbaum, in memory of Tserl bat Menachem veFradel
Lee Berlman
Betzalel Ganot
Shayna and Judah Goldberg
Karen Kadish
Stacy and Eli Lansey
Rachel and David Leshaw
Ilana Vichness, in memory of Yehuda & Zehava Boudrehem
Elka and Eli Weber
BUILDERS
Anonymous
Lucie Chaix
Atara and Rafi Eis
Sonya M. Davis
Micki Lavin-Pell
Albert and Batsheva Ruback In Honor of our dear friend Laurie Novick
James Schwartz
Tikva Shore, in honor of Rachel Weber Leshaw
Nancy Weissman
CHARTER SUBSCRIBERS
Anonymous
Sarina Aarenau
Rachel Abrahams
Ilana Bauman
Adam Breiterman
Zahava Bogner
Esther Caroline
Leah Caroline
Regina Comins
Joanne Doades
Shoshana Drimer
Daniel Ehrenreich
Ilana Elzufon
Amira Felsenthal
Tammi Forman
Sarah and Haim Garfinkel
Linda Gradstein
Claudia Graff
Debby Graneviz
Barbara Greenberg
Sarah and Noam Greenberg
Frank Gruno
Kenneth Kleinerman
Jessica Kupferberg
Ruth Kutnicki
Zoe Lang
Sandra Leshaw
Dina Mann
Harriet Mark
Sylvia Orenstein
Chani Rabinowitz
Rachel Schwarz
Barbara Shaw
Shira and Avi Shmidman
Lior Toledano
Renee Wallace
Miriam Weed
Support Deracheha
Help Deracheha make a difference!
Our ability to maintain and develop this site depends on you!
Please support us by making a donation.
For tax-deductible donations in the United States,
click here.
For tax-deductible donations in Israel, click
here
.
Please share feedback with us here!